"GAiN" means "winning" and presents the short form of Global Aid Network. The vision of GAiN is to offer the poorest and disadvantaged of the world a new perspective for their lives and hope for their future with their projects.
GLOBAL – GAiN currently supports humanitarian aid projects in more than 50 countries of the world.
AID – GAiN helps and supports with various types of aid: disaster relief, long-term emergency relief, and help for self-help.
NETWORK – The goal is the establishment of a globally functioning logistics network which is intended to bring help to the needy countries quickly and efficiently. There is a cooperation with a nationwide network which consists of about 200 voluntary managers of collecting points and their teams, companies, organizations, and associations. It is important to GAiN to involve many people in their work and to encourage them to take part.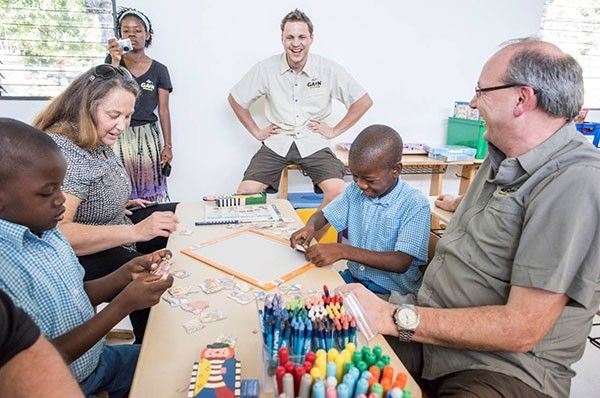 The history of GAiN began with the support of the former Soviet Union in 1990. This led to further campaigns and projects – distributed all over the world. GAiN is a partner of Campus for Christ. Campus for Christ belongs to one of the world's largest Christian organizations with about 26.000 full-time and 225.000 voluntary employees in more than 190 countries.
In the same manner as GAiN, it is important to LYRA to help poor and disadvantaged people in those countries of the world in need of development. For that reason, LYRA regularly supports with writing and painting utensils. The children's home "Ca-lra", which was destroyed in January 2010 by the earthquake in Haiti, was now rebuilt over a period of five years. This also includes a kindergarten and a school. The construction of the school will begin shortly. The kindergarten was completed in January 2016, of course, pencils of high quality should not be missing, which is why LYRA has contributed to the institution with a donation. That is just one of the examples in which LYRA has supported GAiN with painting supplies and stationery.