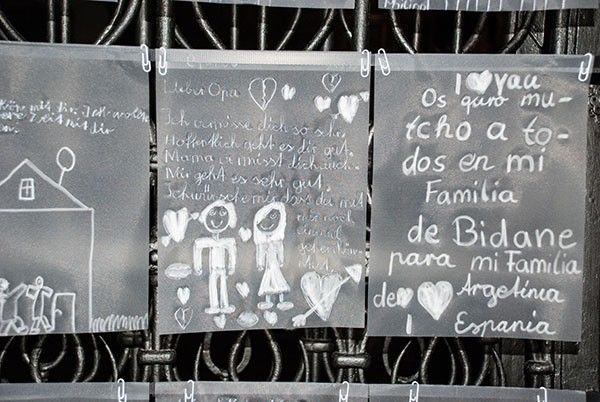 Liebensbriefe is a non-profit project that was initiated by the Institute for Creativity and Pedagogy in Munich. First of all, Liebensbriefe is a pun on love and life letters. They are written to people who are no longer alive. Liebensbriefe are intended to establish a meaningful and sensuous communication between children and deceased people.
At various events, children paint with a special drawing technique. The painting and drawing are done with white colored pencils or wax crayons – of course from LYRA – on a special foil that was developed for blind people. The drawings and paintings are stamped into the foil and thus can be haptically felt. By the presentation on the special foil, children share their questions and desires, their fears and hopes with outside parties such as their parents. As a result, the experiences can be handled better.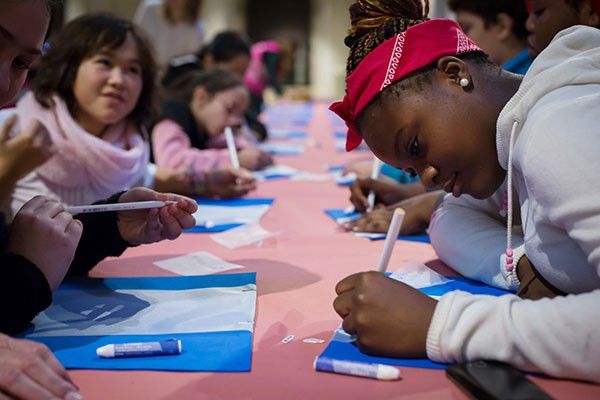 The first event took place on All Saints' Day 2013 where 1000 children took part. In the following 2 years, more than 5000 children had already participated in the project. The results were presented in major and much-noticed exhibitions. You will find information and pictures on the project in a beautifully designed book "Briefe die zum Himmel fliegen" ("Letters that fly to heaven" by Marielle Seitz, published by Kösel, and on the project's homepage.