Action Contre la Faim  |  Le Musée en Herbe  |  Ciné Junior  |  Le Groupe Pierre et Vacances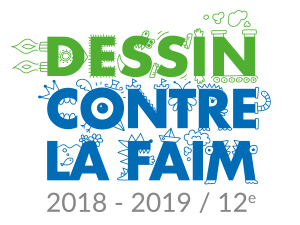 GIOTTO commits itself to Action against Hunger
Since 2009, GIOTTO is a partner of Action Against Hunger, to support the operation " un dessin contre la faim" .
This project with educational, creative and solidarity dimension has attracted all our regards because it allows to fight against hunger in the world, while combining the creativity of students.
This is why GIOTTO has decided to offer free of charge the material needed to make giant postcards. Some products GIOTTO as pencils and felts will be distributed to schools throughout the year, so that manual workshops are set up by the teachers in their classes, and so that the children can put their talent of draftsman at a profit, in order to raise funds for the association.
If you are a teacher and would like to register your class or school write to the following addresses:
dessincontrelafaim@actioncontrelafaim.org